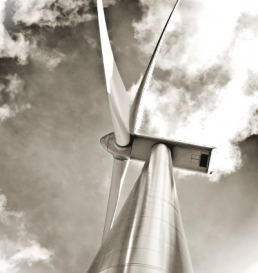 Engineering
During all stages of a project a sound knowledge of the technical framework and detail engineering is the crucial factor for successful leadership. As banker's engineer or owner's engineer we offer the entire scope of engineering competence: starting with the feasibility study as the initiation of your project, through to supporting you with the final acceptance and the settlement of all claims.
Conceptual Design & Basic Engineering
A sound conceptual design and corresponding technical and economical estimations are the starting point of each project against which the project execution will be measured. We offer you the expertise and leadership to find a solid basis for your project and help you to prepare feasibility studies and optimize and benchmark the basic engineering. These results will serve you as groundwork for the economic projections, detail design and your procurement planning, long before all details have been completed.
Planning, Tendering and Awarding
Before executing any construction works, extensive planning has to be completed. We prepare, benchmark and optimize your tender documents and technical requirements in order to ensure a smooth and successful bidding process. We will perform the technical and commercial analysis of the bids received and serve you with a well-substantiated award recommendation. Furthermore, we lead you through all clarification and award negotiations.
Execution Phase
Usually, the plant design is not complete upon contract award and even after the beginning of the construction phase significant engineering support is required. During the project execution we will support you with design reviews and audits, check of documents and drawings and as experts witnessing acceptance tests and performance measurements.
Taking-Over and Operation
Even after the formal taking over, we continue to support you following up on the punch list and finalization of open items. Furthermore, we optimise your operation procedures and coach your staff during the very important first operation phases.